Sweet Miss Trinity is 1 year old! We actually did the photo shoot a day after her birthday party, so she had this adorable chalk board and banner from the party to use as props!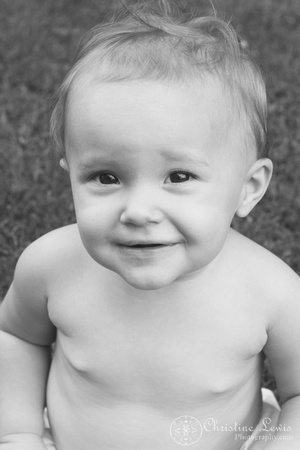 Sometimes, thought, the simple pictures with no accessories are my fave:)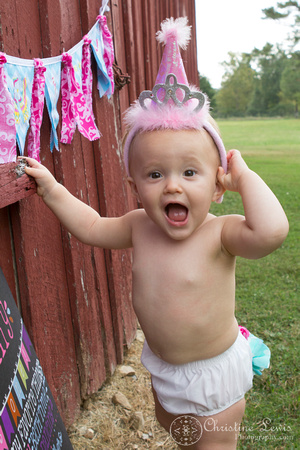 Someone is VERY excited to be 1!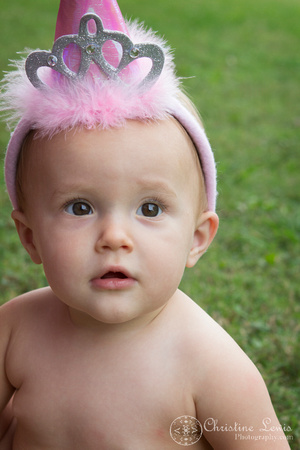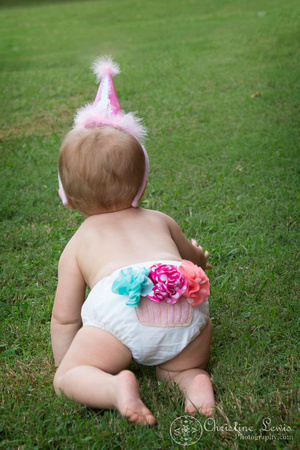 Cute little baby bloomers:)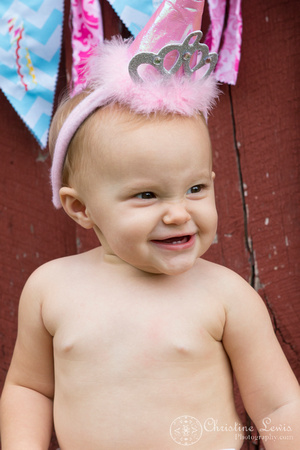 She has the cutest grin. It just cracks me up.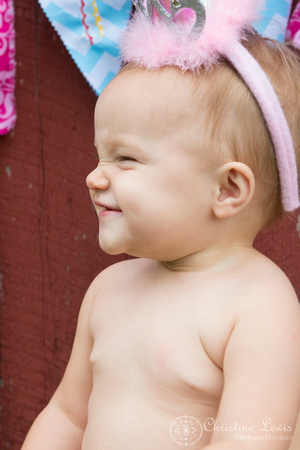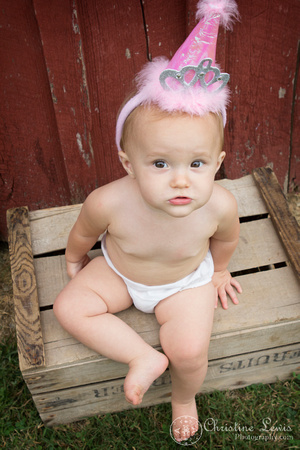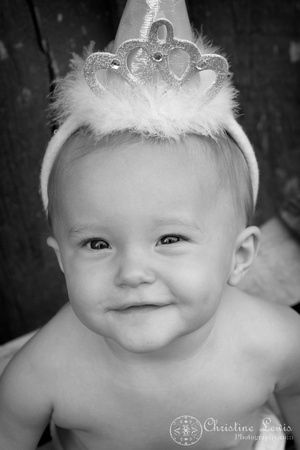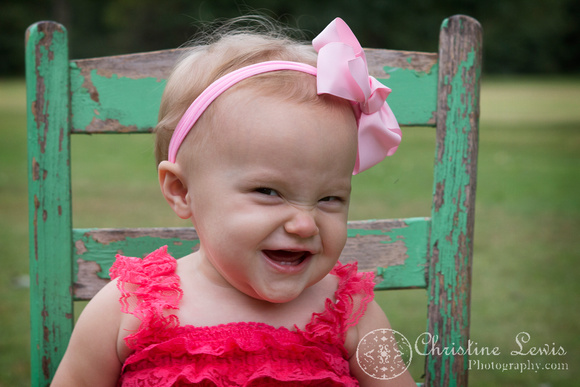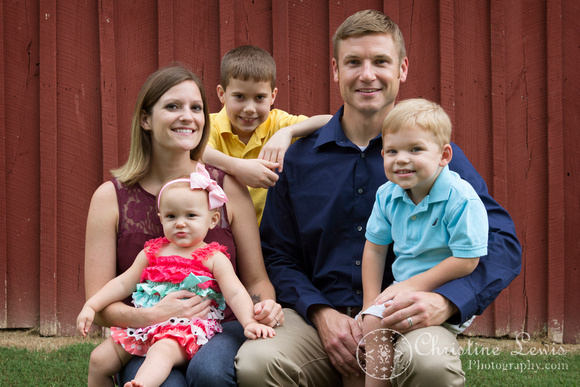 Oh, and we had to catch a few family pics while we had them all together!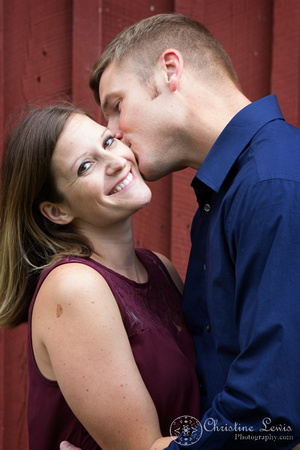 To see more images of babies by Christine Lewis Photography, click here.