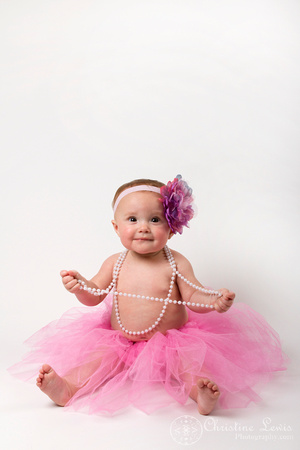 Sweet Miss Trinity is 6 months old! We met at the studio in Hixson, TN to capture all her girly cuteness:)
The image above is one from her newborn session. See a trend?:)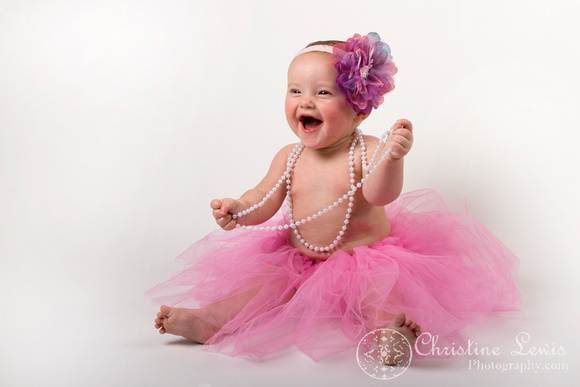 This little girl is just full of smiles and laughs!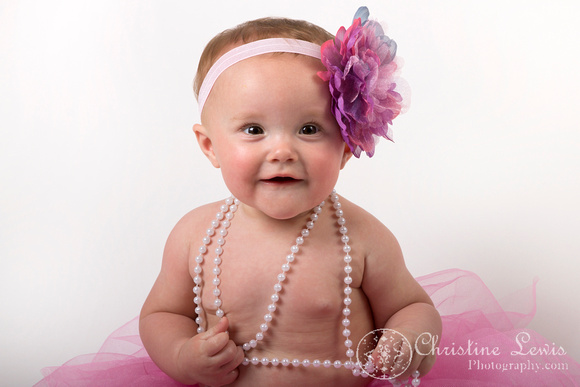 This is one of my favorite. You can just hear her laughing!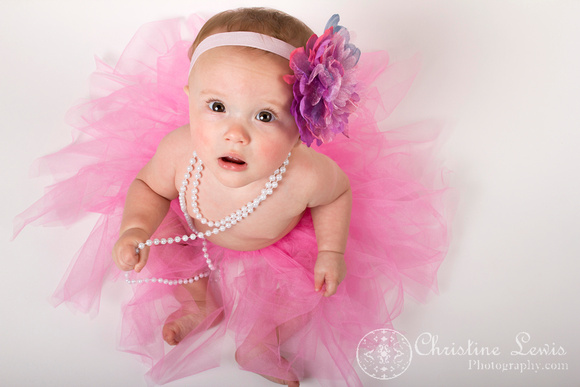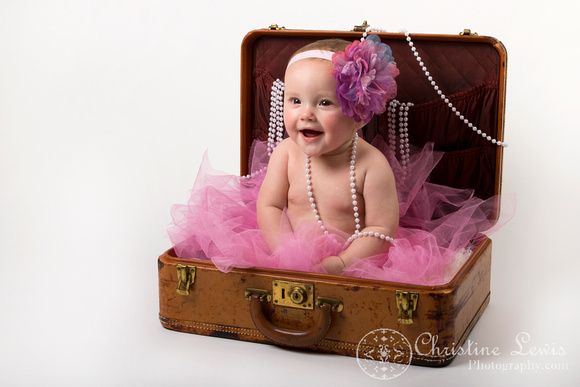 Had to add in the vintage look to some of these. The old suitcase and pearls looked perfect for it!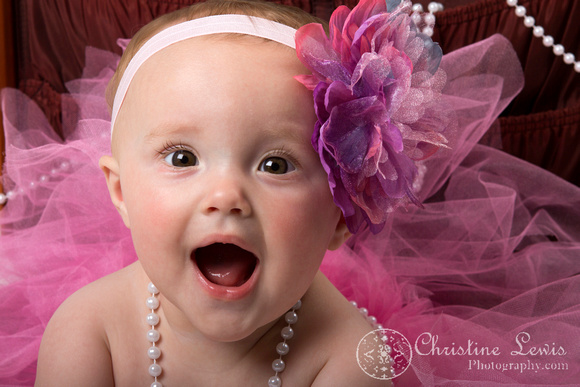 She's just too stinkin cute! Love this face.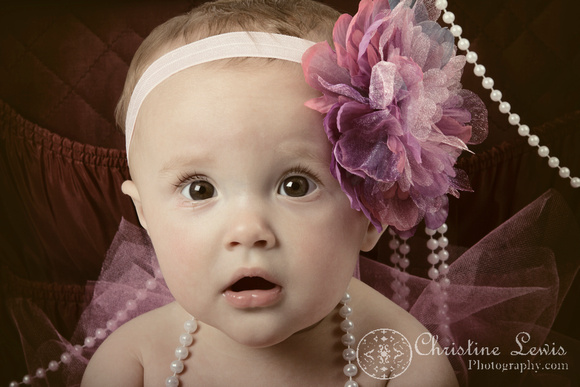 ...And of course those big beautiful eyes.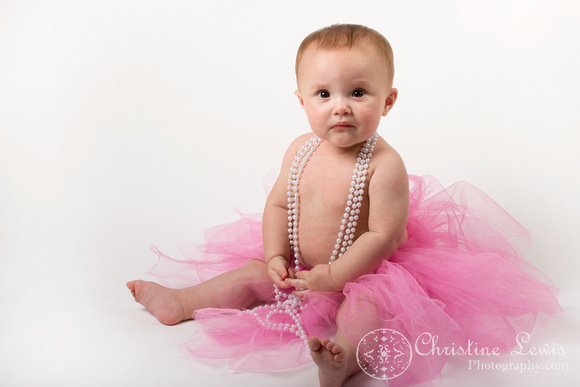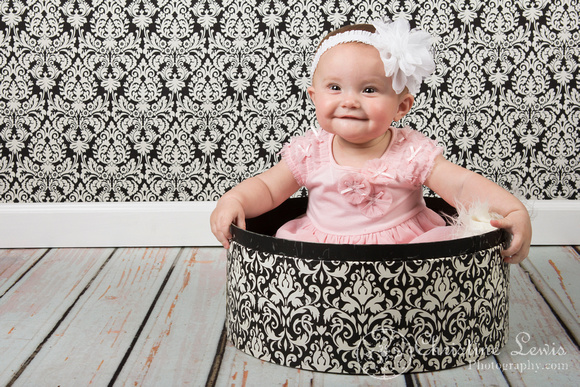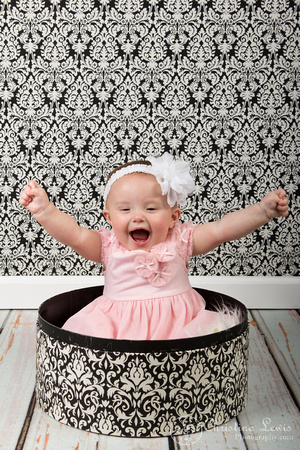 Trinity smiled so much for pictures in the beginning, that she decided she was most definitely done. Sometimes the most pitiful faces are the cutest though!
Click here to see more baby pictures by Christine Lewis Photography!