I met up with Emily, Chad, and baby Rebecca right when Spring was finally breaking through. The air was still a bit chilly, and there were only a few flowers popping up here and there.
Does this family look familiar? I did Miss Becky's newborn pictures and we wanted to duplicate several of the shots from when she was a newborn. They now have a picture on their porch from their wedding, from Becky's newborn shoot, and now from her 1yo shoot. Check out her newborn blog here!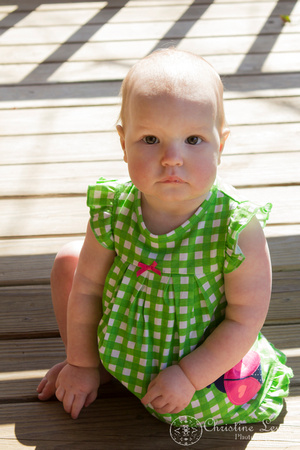 This was one of my all time favorite newborn photos. Above is 1year, below the newborn shot!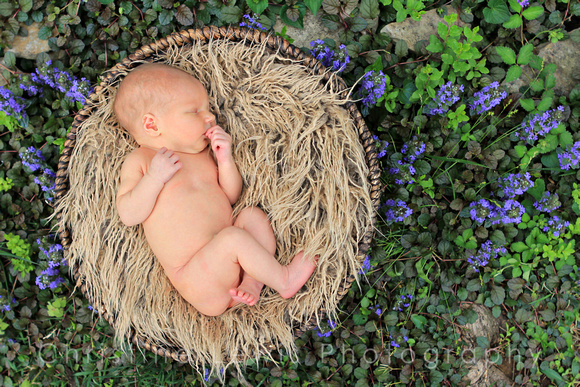 Emily has a similar picture to this one of her and her mom, who's name is Becky as well. It's sitting on her bookshelf and has the title "Becky and Emily" on it. This one will be next to it also titled "Becky and Emily" :)
The kitty cat came around and apparently that's what REALLY gets Becky to laugh. I didn't see that huge grin at all before the kitty came out!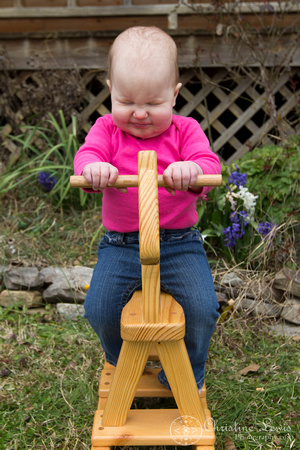 Once they brought the rocking chair out, Becky was just having fun. She made so many cute faces! This one was my favorite.
Want to see more images from baby photo shoots by Christine Lewis Photography? Click here.