Day 6: Relaxation, Castles, Wine, and Siena
Today I purposely left some time open for relaxation.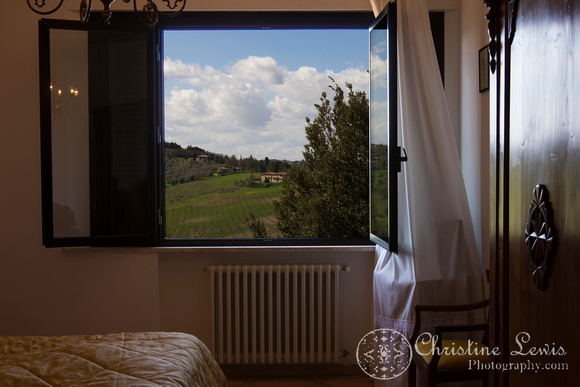 This is our gorgeous room with its view.
We had a wine tour scheduled, but not until 2p. We ate a big breakfast, then lounged around our hotel for the morning. What better than soaking up the Tuscan sun, sitting on a patio, and staring at the vineyards?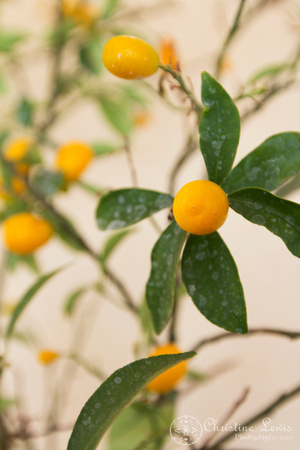 Their little lemon tree. It just brightens up everything!
Of course, I had to explore the place. And take pictures of more trees:)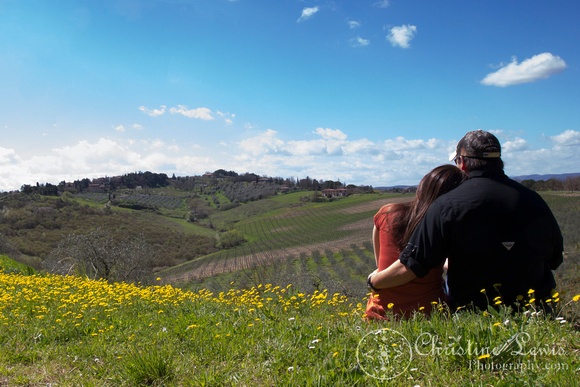 Lucas put up with me taking pictures of us all over the agriturismo.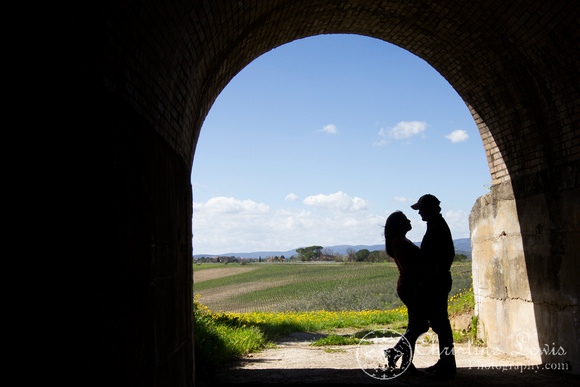 It was just so darn peaceful and beautiful. This is my absolute favorite picture of us from our trip.
Around 2p, Fred picked us up for our "Castles and Chianti" tour. We ran into a local bar for a ham and cheese sandwich while he picked up our other 6 tour companions. Psshhh. Ham and cheese? In this country that was prosciutto and fontina cheese on foccaccia bread. I'm pretty sure my taste buds were born in the wrong continent. I could eat like this forever.
The tour was SO much fun. Definitely one of the best decisions I made for trip planning. I'd really love to go back, rent a car, and explore on our own. But, for the limited time we had, this was perfect. Our new buddy, Fred, brought us to our first castle, Monteriggoni. Apparently, back in the day before Italy was a happy unified country, there were a lot of battles fought between cities. In this case, Siena and Florence. Turns out, they fought all the time, which is why there are so many beautiful old castles built on the hilltops. Oh, and people still live here. What? Really?! I wanna move to Tuscany and live in a castle. This is ridiculous.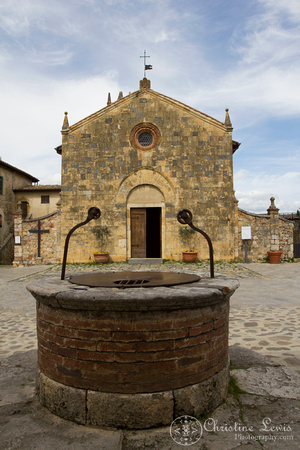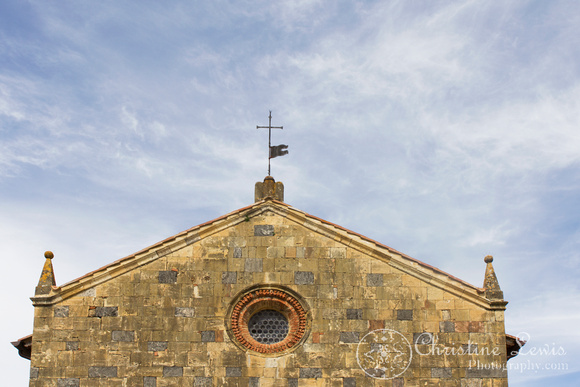 There was the cutest little square, with a church, a restaurant, and a wine store for a local winery.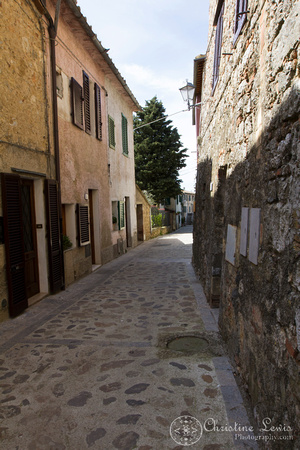 We wandered the side streets between the little shops and houses for about 30 minutes.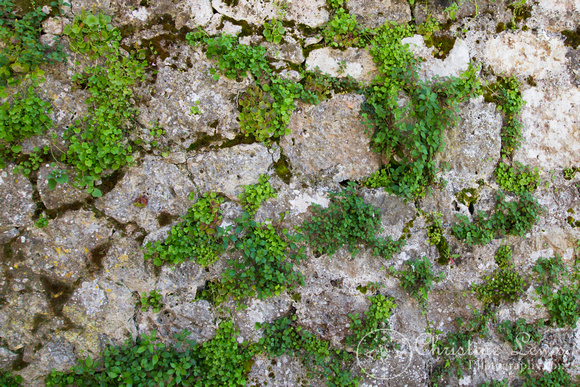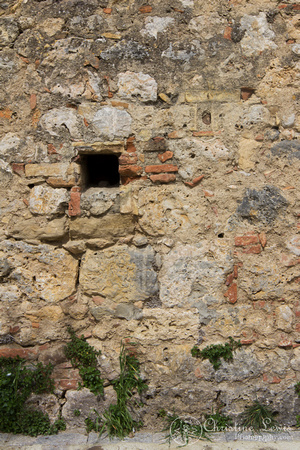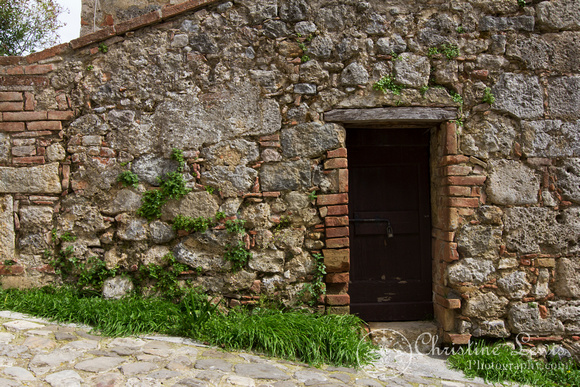 The view from the castle. More olive groves, rolling hills, and rustic houses of course!
We made a stop at the wine store, which happened to carry that Brunello wine. Although we were on the chianti wine trail, they also own a tract in Montalcino which is the only place Brunello can be made. We picked up a couple bottles to keep for special occasions.
After exploring our first castle, we made our way to the first winery.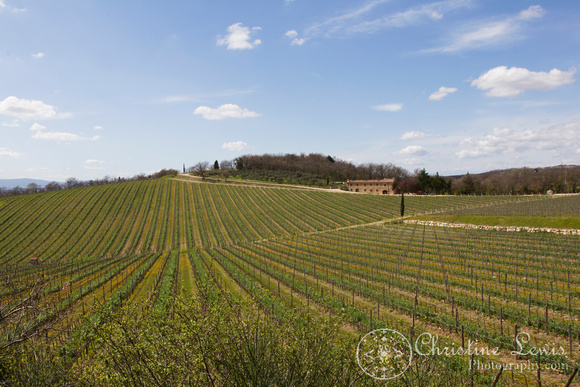 We made a quick stop for some beautiful scenery pictures.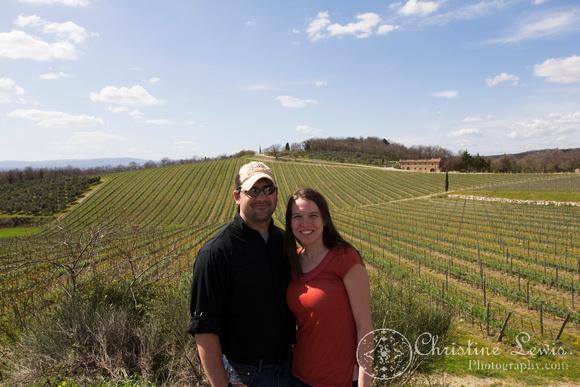 Winery. Was. So. Cool. We drove through their vineyard to get to the winery, Poggio Amorelli.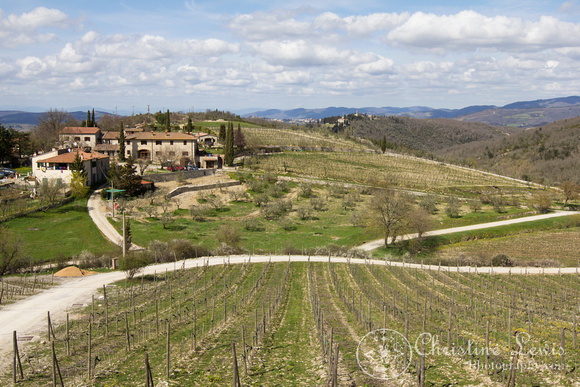 Once we got there, they explained the process from harvesting the grapes to de-stemming to fermenting to aging in vats.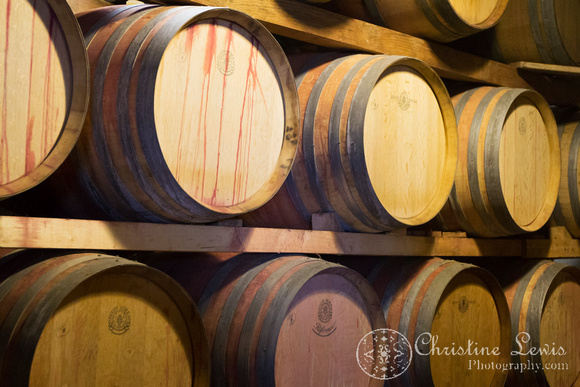 Then we had the actual tasting which included chianti, chianti reserva, super tuscans, balsamic vinegar, olive oil, more salami, bread, and pecorino cheese.
Bah! Too much goodness to explain. Our cute little Italian showed us the proper way to do a tasting so that everyone will think you are a total snob next time you try a new wine:)
After everyone's mood was much improved due to wine and food consumption, we went to our second castle which was the city of Castello in Chianti. We walked inside the city walls as good ol' Fred explained about the city. And of course, a stop in the Gelateria l'Antica. I opted for a icecream sandwich. Good choice, seriously. At this point, we had all gotten to know each other a little bit better. There was a couple from Brazil, three 20 year old girls studying abroad, and a girl named Jen from Boston. Jen was a lot of fun, she seemed down to earth and easy to talk to. She actually blogged her whole 3 week trip to Italy, and you should definitely check it out at www.whatjendoes.com. Her sister was with her for the first of her trip, then she backpacked it by herself for the second half! Very brave, and completely cool. I'm not sure I'd ever have the guts to do it alone!
Another beautiful scenic stop.
We ended our tour at the most gorgeous little Tuscan winery that I can ever imaging to exist, Lornano. This place is a freakin dream. Really. You walk through huge hedges of rosemary to the front, where they lead us around through the four perfectly cosy courtyards. Did I mention this place as an agriturismo? I'm totally going to have to come back and stay here. I was expecting to see Sleeping Beauty pop out of one of the little cottages and start singing with the birds. Alas, she didn't.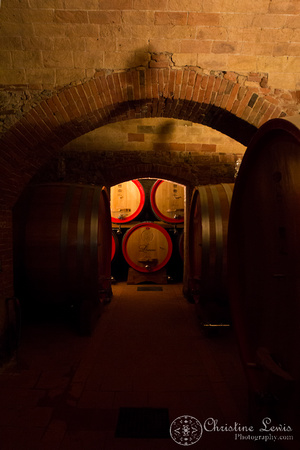 We went to the basements where the wines are aged in French oak vats. We had our tasting, which included more chianti goodness. I didn't like the wine as much as I liked it at the first place, but that's totally okay. They did have this really weird stuff called Vinsanto. It tasted like liquid honey. I guess it's a dessert wine - literally it is the dessert. They have special room for it in the aging cellar, with special barrels. This stuff has to be aged 6 years before it can ever be sold. 6 years. I don't think I have the vision needed to decide I'm going to start making something that I can't start selling for the first 6 years of business.
We returned to Siena, and said goodbye to our new friends. We hadn't had time to see the city yet, so we walked around for a couple hours. I had heard the cathedral here was gorgeous, so that's where we headed.
The streets were very steep and narrow. Everything was made of stone and beautiful. Siena turned out to be one Lucas's favorite cities. It was much smaller than the others, and it just had good warm, fuzzy vibes. There was a huge courtyard where people just sat around, hung out and chatted with eachother.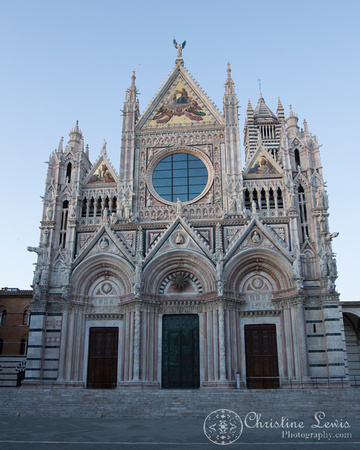 The Cathedrale di Santa Maria.
The cathedral was closed when we arrived, but the outside was equally as beautiful as Florence's duomo, if not prettier. I saw pictures elsewhere in the city and it looks like the inside is equally as intricate. Hmmm, maybe we'll just have to go back someday?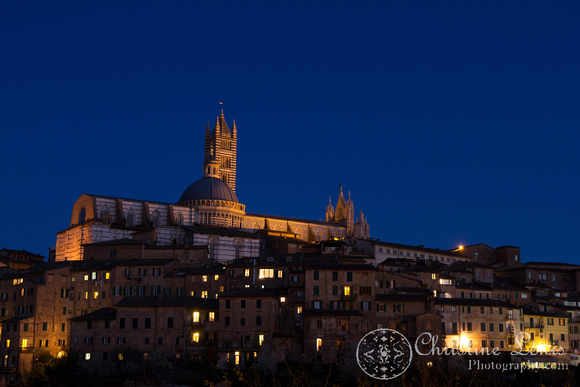 The Cathedral at Twilight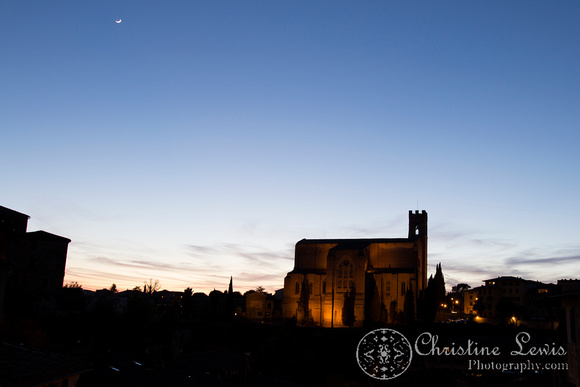 San Domenico Church.
We hopped a taxi back to our hotel, and on the way I heard the ONLY Italian music that I would hear the whole trip. It was playing on the taxi cab's radio. The rest of the time? 100% pop music. The exact same stuff playing on the radio in America.
Tomorrow, we head to Cinque Terre with a stopover in Pisa:)
Want to follow us on our trip? Read Days 1 and 2, Day 3, Days 4 and 5, Day 7, Days 8 and 9, Days 10 and 11, Day 12, and Days 13-15.
Select images from the trip are available for purchase. They can be found here.