Meet Taylor! She's about to go into her Junior year. We took pictures for her freshman year as well. I think that's such a cool idea to really capture who you are each year in high school. You change so much in those 4 years!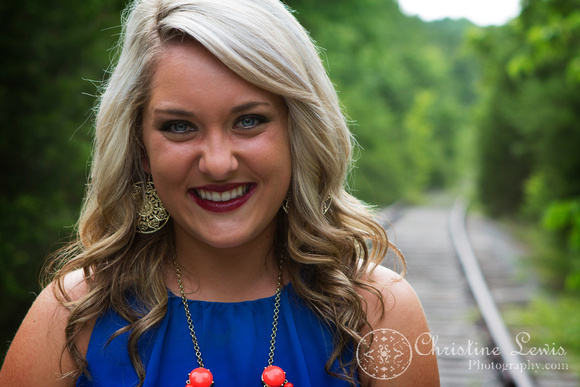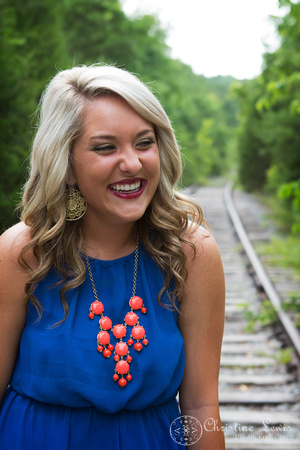 Apparently, I can be pretty funny. I'm so bad at being serious on photo shoots. But I do love the laughing pictures so much:)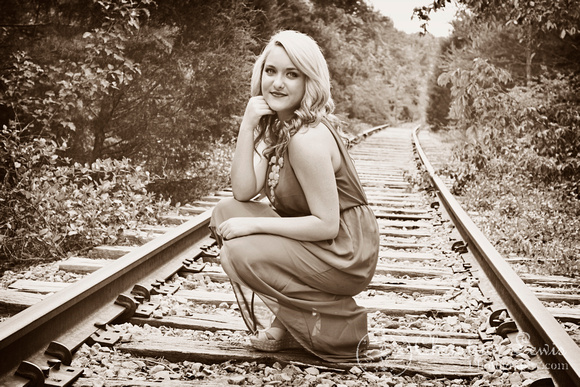 Taylor said she always wanted to have her picture taken on railroad tracks. We can definitely make that happen!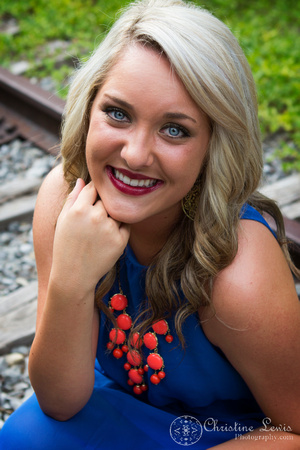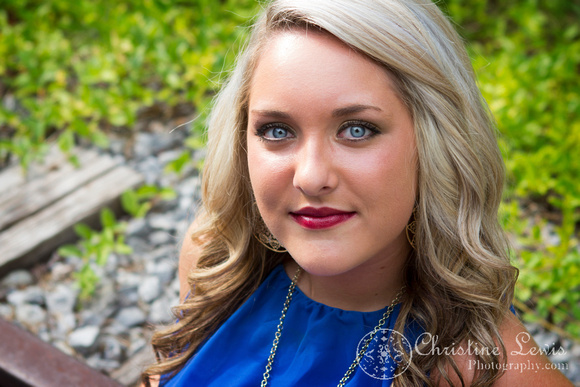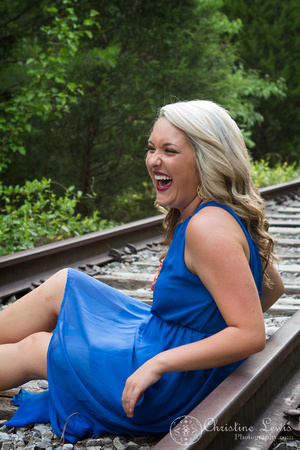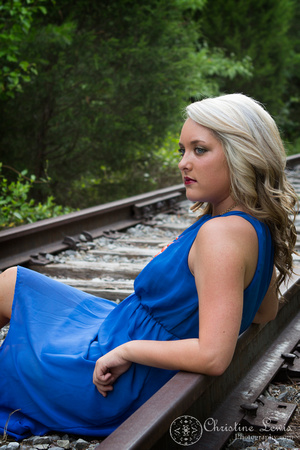 Yes, she does have a serious face. Although it doesn't last long!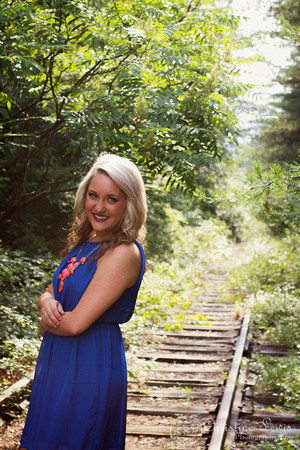 Then we took our photo shoot to one of our fields.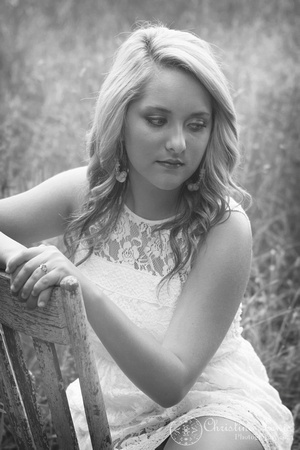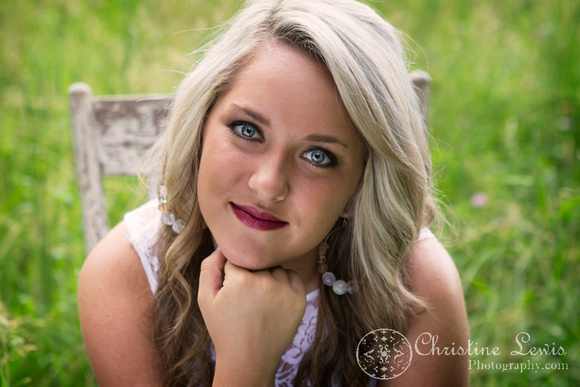 This is one of my favorites. She has such big beautiful eyes!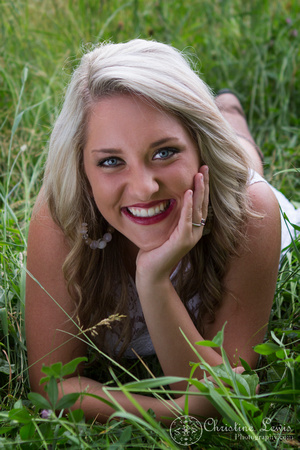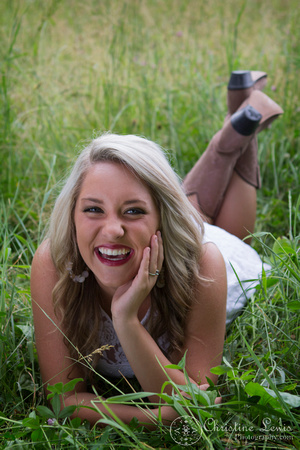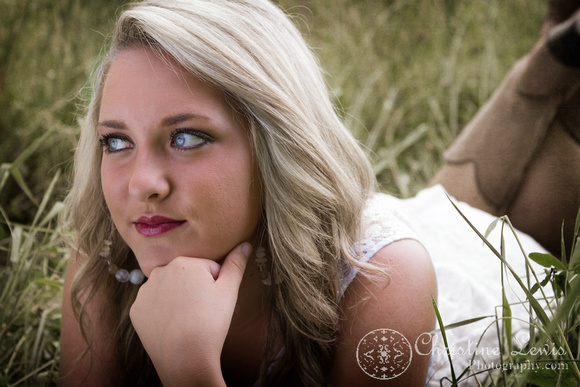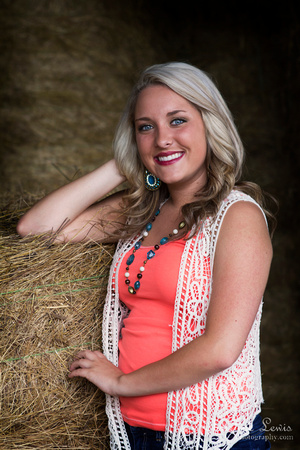 Then, finally we ended our session at the barn. I love how she pairs orange and blue together. The colors in her out fits are awesome:)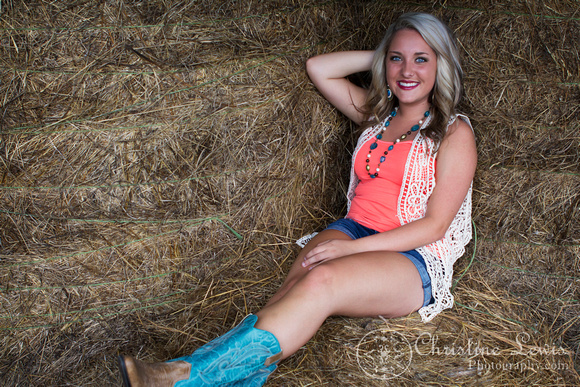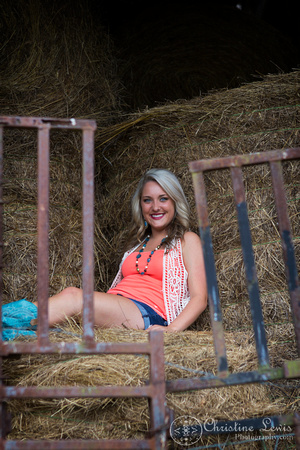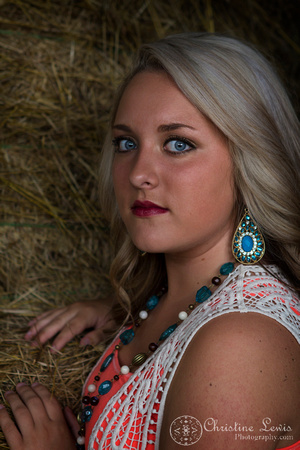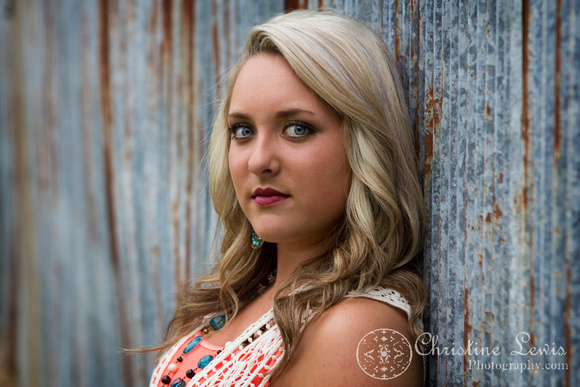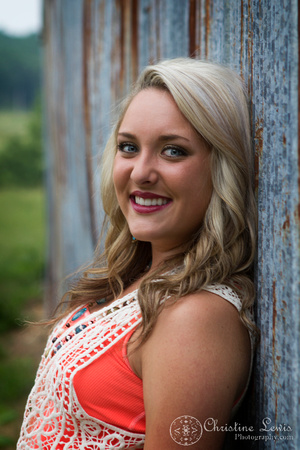 We already had to reschedule our photo shoot twice due to rain, but this afternoon we were determined to make it happen. As we ran to get this last shot, the rain started pouring down. Whew.
To see more Senior style portraits by Christine Lewis Photography, click here.