Meet sweet little baby Noah, sleeping in his mother's arms.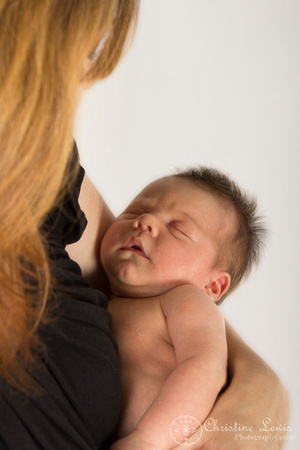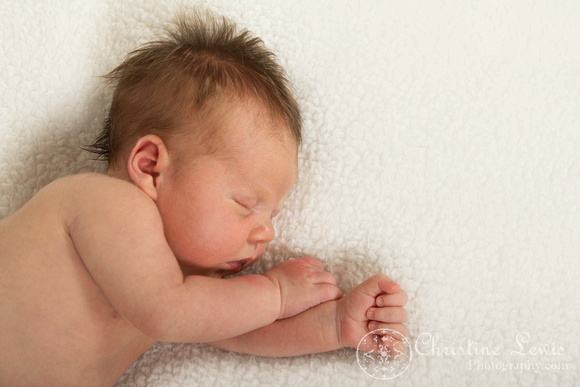 I absolutely love this little one's fuzzy hair. It's so cute!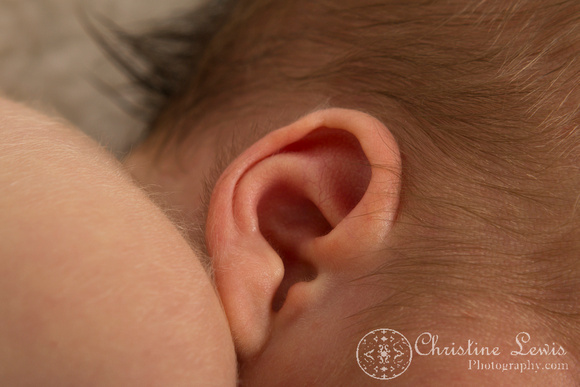 He even had fuzzy hair on his ears!
Noah was wide awake for most of our session. He wanted to look around and check out what was going on in the studio!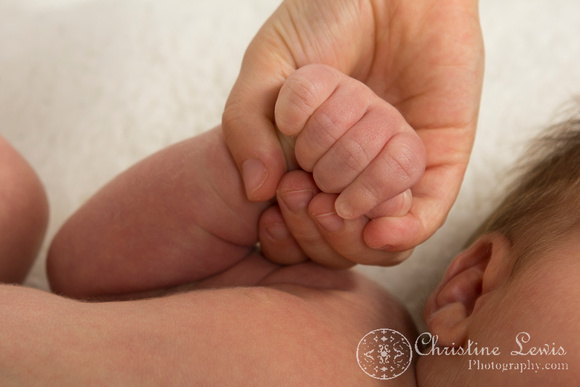 Noah is the youngest of 3 boys. His oldest brother held his hand to calm him and help him sleep. Isn't that the sweetest?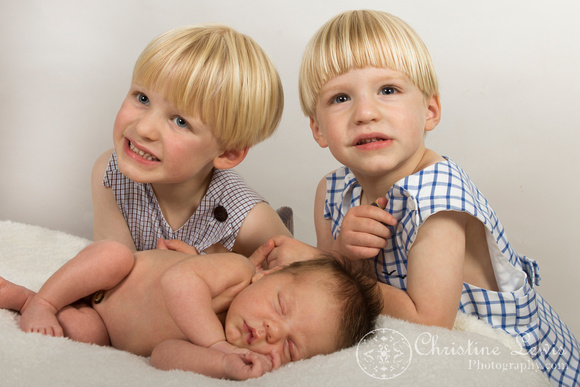 Those are some very proud big brothers!
This one is my absolute favorite. I love the rustic, natural colors.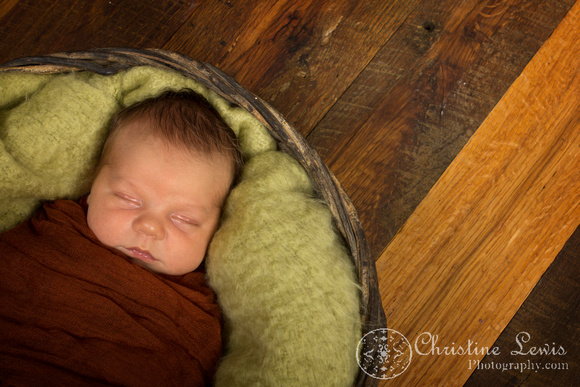 And he definitely liked being bundled up!
To see more newborn images by Christine Lewis Photography, click here!